Bored in the house and you're in the house bored? Well, get ready to be inspired because it's Arts and Crafts Week on RTÉ Player, and with that comes a brand new series of videos from 'Craft Queen' Mary Fitzgerald.
Many will remember Mary from How do you do?, a children's series that had kids across Ireland making everything from space ships to dolls' houses using empty toilet rolls and egg cartons.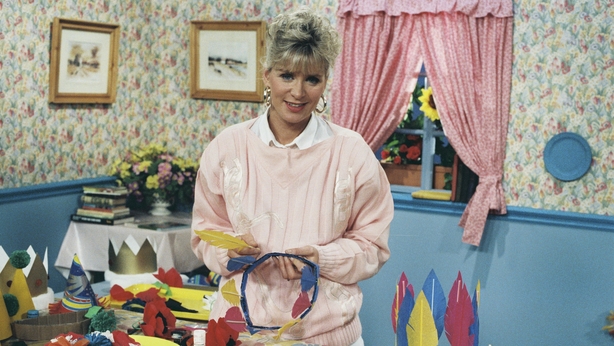 To celebrate the show landing on RTÉ Player, Mary will be challenging some grown-ups to compete in 'Get Crafty' challenges. Today, Carl Mullan will be up against his rival, sporting legend, Donncha O'Callaghan as the two attempt to make kites over Zoom.
Want to play along at home? Here's what you'll need:
A black sack
Some plastic shopping bags
2 sticks of equal length (garden sticks or bamboo sticks – approximately 2 feet long)
Twine
Glue/Sellotape
Scissors
Here's what to do:
Begin by cutting the end off the closed side of the bin bag.
Open up the bag and fold it in half (lengthways).
Fold one corner across so that it meets the other side of the bag and cut off the triangle that this fold creates.
Cut another triangle, this time from the bottom and working your way up to where you first started cutting the first triangle.
Open the bag up and you should be left with the rough shape of your kite. There'll be 2 separate pieces that are exactly the same. You can take away one of them and use it to make a second kite later.
Glue or sellotape your sticks to the back of the kite, leaving a wing at either side.
Sellotape a piece of string to the back of each wing and tie them in the middle.
Decorate the front as you please (use lightweight items like shopping bags or paper).
Sellotape another piece of string approximately 2 feet long to the bottom of the kite to create your tail. Decorate with light plastic bows made from offcuts of your plastic bags.
To attach the string to fly your kite, tie the loose end of a long ball of string/twine to the string attached to your wings.