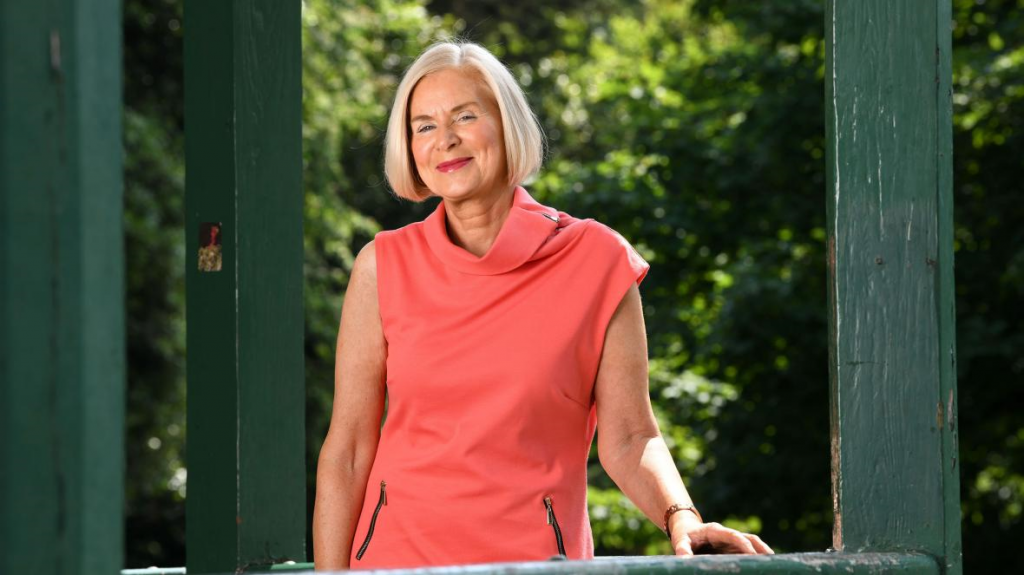 I started out life as a primary school teacher and my first job was at Loreto College in Dublin's Foxrock. I was only about 20 — so young that most of the parents thought I was someone from the senior school. I taught children arts and crafts. Back then, there wasn't much credence given to learning to be creative and use your imagination, but now people see the great value in it.
I then answered an advertisement to work for St Mary's School for Deaf Girls in Cabra. I went along, did the interview, and got accepted. They tried me out for a while — had a look at me to see if I was suitable to be trained up — then sent me to University College Dublin to study as a teacher for the deaf.
I knew nothing about deaf children, nor had I ever known or met a person who was deaf or hard of hearing. What appealed to me was the challenge. It was such a complete change.
The average class size in Dublin primary schools at the time was 30 to 40 children, but at St Mary's I had just six or seven. It meant that I could give them hands-on care and they had my full attention. At that time the method was to teach deaf children to lip-read and use their voices. We didn't teach sign language: the focus was on helping them to live in the hearing world. That focus has since changed, with the deaf community saying that signing is their natural first language.
In the class, we sat at a big horseshoe-shaped desk, all of us plugged into the same system, with hearing aids, and I had a microphone. The set-up would have been very suitable for social distancing: all the children were about two metres apart and the classrooms were big and airy, with plenty of room and good spaces between people.
The children were very proficient at lip-reading. If another teacher came in to see if I was going for a drink after work, or for a quick coffee, we would have to turn our backs to talk or else they would know what we were saying. When the Prince of Wales married Diana in 1981 and the wedding was shown on TV, they were all able to tell me what the royal family had been saying on the balcony. They were great for gossip — they knew exactly what was happening in school, and to whom.
We would do reading, writing and maths: the ultimate aim was that they would go on to college and the same career roles as hearing students. The biggest difference between teaching hearing and non-hearing children was that you would go into a classroom and it would be silent. There's always a level of chat in classrooms, but in a deaf class, it is the silence you notice first of all. You are usually encouraging children to keep quiet — in a deaf classroom you're telling them to talk.
I remember all my students. One of them, Olive, was in a car accident when she was two years old, and lost her hearing as a result. She qualified as a chartered accountant. I was thrilled at that news.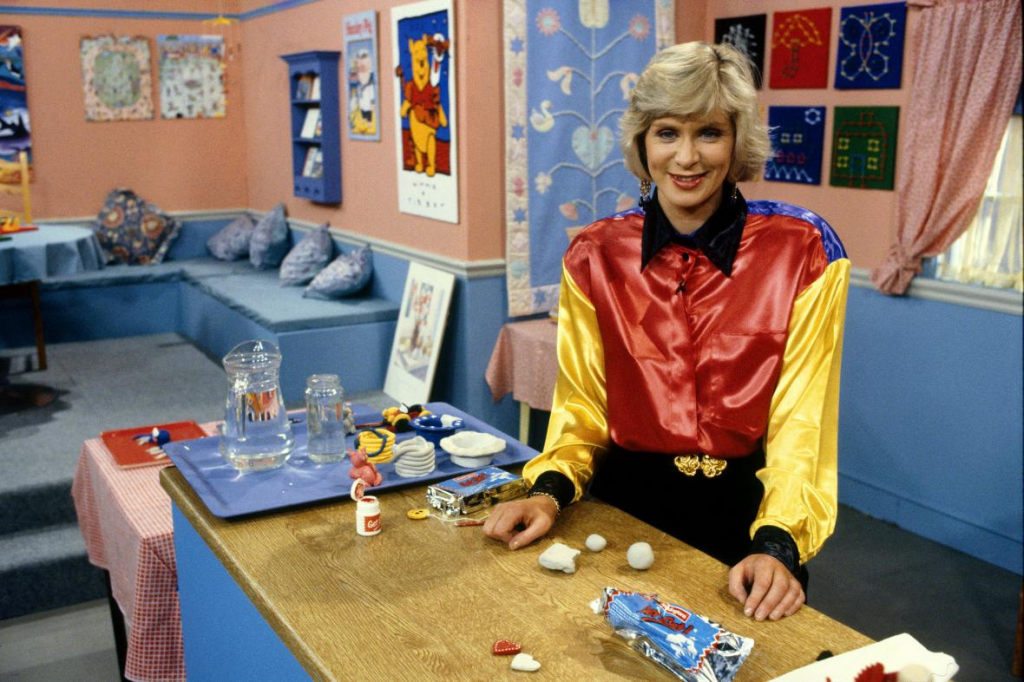 Fitzgerald on the set of children's craft show How Do You Do in 1990
RTÉ ARCHIVE
Music was a challenge. It is difficult to teach it to deaf children. I worked with a music teacher and we would bring them into a hall, play a song on the piano, and they would all stand around it and feel the music. It was learning music through vibrations; the different vibrations came up their arms and would give them an idea of what the notes were.
I only taught them one song in the whole year and that was a long process — a huge achievement. They had to learn the words and put a sound to it. The song I taught them was The Creepy Crawly Caterpillar.
When RTE offered me an audition for a slot on youth programme Anything Goes, I said I could do arts-and-crafts slots and stories. One of the tasks was to sing a song for under-10s, and illustrate it. It was a no-brainer for me. I had been doing The Creepy Crawly Caterpillar for a year and had made a huge green caterpillar in the classroom, as well as hats for all the kids. I replicated that for RTE and I got the job.
I tried over the years to get children's programming in RTE to include deaf kids. When I moved on to my own show, How Do You Do? [the children's make-and-do series appeared on the channel during the late 1980s and early 1990s and some episodes are currently being re-run on RTE Player], I managed to adapt some of it for deaf children. We did drama and mime and subtitled the programme. They were the first — and possibly only — children's programmes made specifically for deaf children by RTE.
How Do You Do? is on RTE Player