From Monday, Ireland will slowly begin to waken from its slumber, and things will start to look a little different.
The Government has advised that from 18 May people should wear cloth face coverings, in certain places, like in shops and on public transport.
Mary FitzGerald explains how to make your own face mask for RTÉ News.
"The materials you need are two plain pieces of cotton, you can use a t-shirt or a pillow case. You need two pieces of elastic to go around your ears around 15 centimetres long, a needle and thread and a scissors," says TV 'Make and Do' legend Mary Fitzgerald.
Mary will be a familiar face to many, from RTÉ's 'How Do You Do?' in the 1980s and 1990s.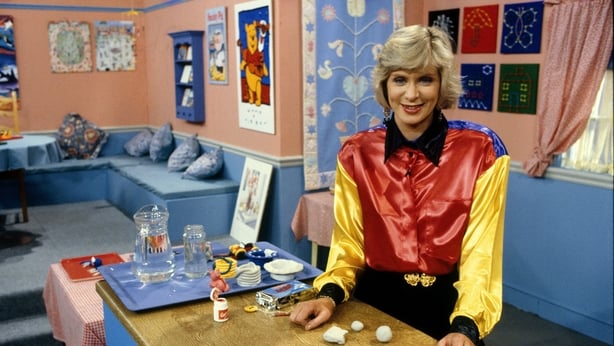 Following the guidelines from Government, Ms Fitzgerald talked us through how to make your own face coverings at home, in "six simple steps".
"It takes about half an hour when you're doing it from start to finish at home, but the stages are very simple," she says.
"The first thing you do is keep your two pieces of cotton together. Fold them over about 6mm on the long sides."
"Then you get your needle and thread, and very carefully do a hemming stitch all along that line."
Once you've done that, she says the next step is to fold in the shorter sides by about 2cm.
The next stage is to get your elastic and thread it through the short sides.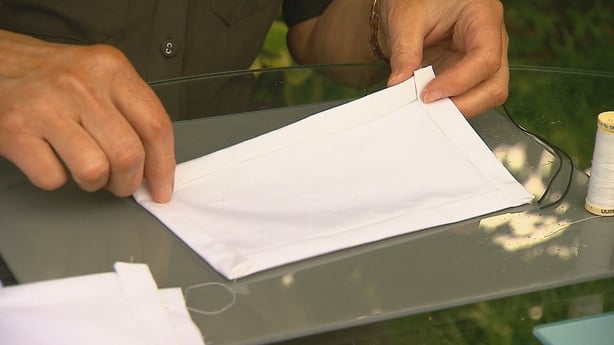 "A tip is to get your elastic and thread it through with a safety pin. The last stage is to scrunch it all up together and tie a knot".
This can then be tidied up by pushing the knot back inside the material, to hide the elastic.
"It's a very simple face covering to make for yourself at home. I would advise people to make a couple of them. If you have an old pillow case you could make at least six of them," she says.
Ms Fitzgerald says that when people are watching television or having a quiet moment, they could take some time to make these homemade face coverings.